Long Reach Tennis Club, one of ATC CORP's largest new construction projects of 2017, has been awarded the 2018 United States Tennis Association (USTA) Outstanding Facility Award.
Located in Columbia, Maryland, Long Reach was 1 out of 24 tennis court facilities, and 1 out of just 12 private facilities that were honored. The USTA recognizes facilities each year to "encourage increasingly high standards for tennis court construction and/or renovation."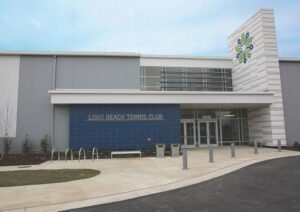 "We are thrilled to be a part of such a contemporary facility. Early on, we knew this project would employ our years of experience and ability to work as a team. It's extremely rewarding for the finished product to be recognized, especially on such a distinguished level. It speaks volumes to the scope of work we are capable of," said Nick Rouhana, Vice President of ATC CORP.
The facilities are awarded based on the following criteria:
Quality of each court area and surface
Quality of the court enclosure and lighting
Overall layout and adaptation to site
Accessories and amenities
Evidence of good and green maintenance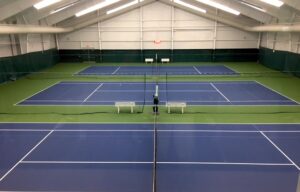 ATC CORP, in cooperation with Lewis Contracting, is particularly proud of the Long Reach Tennis Club project due to its unique and rigorous scope of work. The facility consists of 6 indoor tennis courts built from the foundation up. Because of the state-of-the-art specifications, the project required perfection and laser-focus (literally) in grading, asphalt paving, color coating, line striping, and net installation.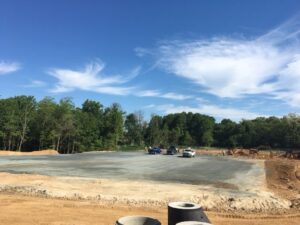 ATC CORP applied a DecoTurf court surface, one of the highest quality tennis surfaces available. DecoTurf has been used in the US Open since 1978 and the two most recent Olympic Games.
Long Reach Tennis Club has gained substantial hype thanks to its climate-controlled modern enclosure and contemporary features like PlaySight SmartCourt technology, on-site restringing services, and energy efficient lighting.
Columbia Association (CA) owns and operates Long Reach Tennis Club and Anish Manrai, CA's assistant director of sport and fitness, had this to say regarding the award, "We are very proud to receive this recognition from the USTA. This award serves as a confirmation that CA now has one of the best tennis clubs in the country."
Long Reach Tennis Club was honored at the USTA Semi-Annual Meeting in New York City. The USTA is the national governing body for the sport of tennis in America and the leader in promoting and developing the growth of tennis at every level, from local communities to the highest level of the professional game.